Patio weather is officially here and that means cute dresses, skirts, shorts, and SKIN. That's right it's time to bare some skin. My @PanasonicPersonalCareUSA Close Curves Cordless Electric Shaver and I have become glued at the hip - it is a Foodie Fashionista's dream! It is a step up from a manual razor and:☀️ Gentle and Close Shaving☀️ Quick & Easy to Use☀️ Precise Enough For All Over Use☀️ Washable and WaterProof☀️ Great for on the Go (comes with a super cute drawstring pouch)Have you tried an electric razor before? Shopping link:https://amzn.to/3uDqyM3?maas=maas_adg_1686E64AFE1F7E2CDC1C1B6EC45718B8_afap_abs&ref_=aa_maas&tag=maas View this post on Instagram A post shared by Serving...
---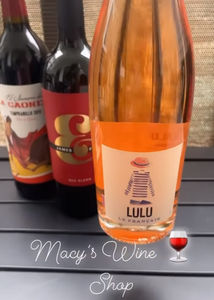 Ever had one one of those days when your glass of wines needs a glass of wine 🍷 🥴? It was definitely that for me today. Good thing @macyswineshop is now open to get some exclusive sips conveniently and safely delivered right to your door. Drink better wine, save more and never carry a heavy bag again! Psst: get a FREE 3 bottle box for just the price of shipping ($14.95) at: https://glnk.io/v5kl/servinglooksatlWhat's your favorite wine? View this post on Instagram A post shared by Skye, MBA🍑 Atlanta Influencer (@servinglooksatl)
---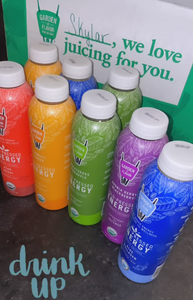 These @gardenofflavor Organic Cold-Pressed Energy Juices are First Class! With poolside weather basically here they are perfect for grab and go! They are:-Organic cold-pressed raw veggies, fruits, berries, and superfoods🌱-Never heated or flash pasteurized so the nutrients and enzymes are maintained-1 billion deliverable living probiotic cultures pressed in for digestive and immune health✨-Plant-based caffeine from Guayusa Leaf gives non-jittery energy without the crash of regular caffeine. Equal to 110 mg caffeine-The Aloe Collagen elixir provides 10 grams of protein from marine collagen, and has only 25 calories💙-NO added sugars or fillers-Gluten Free, Kosher, Non GMO, BPA Free, Organic& Sold at @wholefoods and online!Which one...
---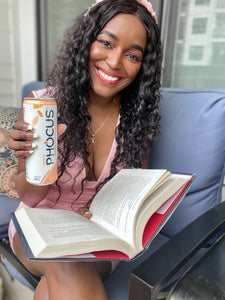 I get asked all of the time how do I have the energy to blog every day. My secret is starting my mornings with a little me time and @drinkphocus. With Phocus I'm able to focus and lock in on what is most important at the moment. Phocus sparkling water has a great, jitter-free caffeine boost to get me through my day as a content creator. Whether I am blogging, sending emails, or posting to my feeds the green tea caffeine with 0 calories, 0 sugars, and 75mg caffeine gives me me enough energy to power through it all. Phocus...
---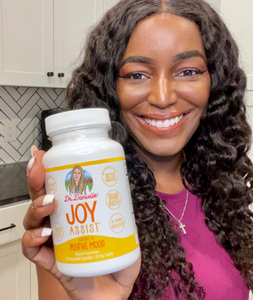 Rain rain go away! Lately it has been rainy and gloomy in the city. Luckily I have my @Dr.danielle.vitamins Joy Assist to boost my mood before my next blogging adventure!☀️ What I love about #JoyAssist:- Mood-boosting- Reduces edginess- Relieves Stress and Anxiety- Contains ELEVEN powerful herbs- AND it is 100% plant-basedCheck out the link in @Dr.danielle.vitamin 's bio for more info and to order.What's your favorite way to boost your mood on a gloomy day? View this post on Instagram A post shared by Skye, MBA🍑 Atlanta Influencer (@servinglooksatl)